packaged consumer goods Industry
Optimizing P-O-P for all areas of the FMCG sector
Positive transformation of point of purchase performance for great FMCG brands, who already lead their categories, requires the specialist expertise that VOX has built over many years partnering with global clients.

Our knowledge of display design and engineering is underpinned by state-of-art technology, quality materials and world-class manufacturing results in display, merchandising and signage. VOX's methodology represents best practice in snacks, beverage and other key FMCG areas.

We innovate across the whole P-O-P supply chain, for our customers, to create efficiencies in spend, value-add, speed of execution and productivity, helping the brands that we serve thrive in this fourth industrial revolution.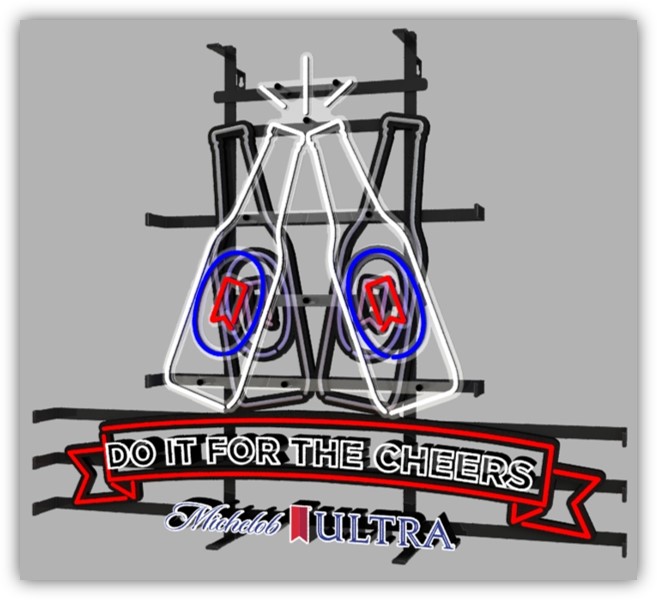 VOX in partnership with Anheuser Busch Inbev
Agility and innovation are critical to the P-O-P success of key Anheuser Busch InBev (ABI) brands such as, Bud Light, Stella Artois, Budweiser and other AB mega-brands. It is here where VOX has become first-choice provider of permanent P-O-P across North America. 
On illuminated signs, VOX provides a continuous pipeline of new design for breaking brands, production efficiencies on those iconic logo-signs that we're so proud to make and ingenious supply solutions that enable branding to be customized across America's sports teams and cities.
With merchandising racks, VOX simply gets the job done. In January 2021 when most global supply-chains ground to a halt, VOX delivered over 14,000 racks to boost beer sales in convenience stores across The USA, on-time and in-full.
The team at VOX are a real pleasure to work with. We've come to depend on them for fast-service, practical innovation and competitive costs across our brand portfolio. They understand how P-O-P is done best.