packaged consumer goods Industry
Positive transformation of point of purchase performance for great FMCG brands, who already lead their categories, requires consideration of the main value areas across the whole POS supply chain.

Create efficiencies in spend, value-add, speed of execution and productivity. We partner directly with the brands' marketing teams to ensure we achieve the innovation required as well as the optimization that helps them to secure their market position.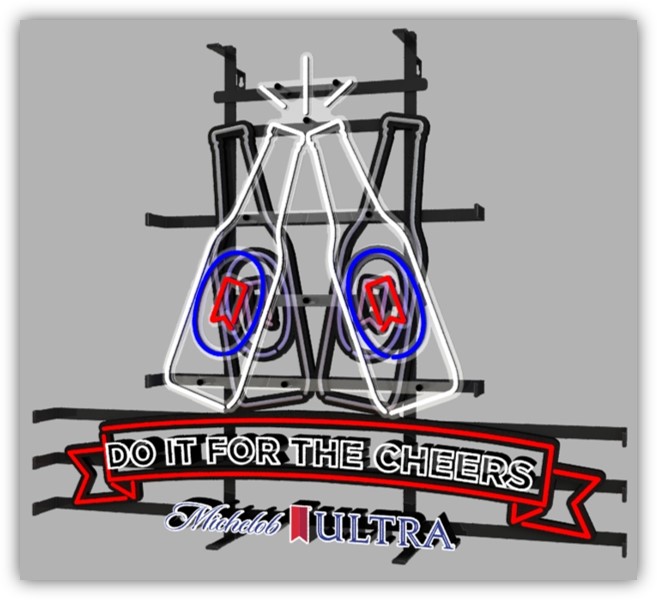 VOX in partnership with Anheuser Busch Inbev
The team at VOX are a real pleasure to work with. We've come to depend on them for fast-service,
practical innovation and competitive costs across our brand portfolio.
They understand how POS is done best.
IMPROVE SHOPPER EXPERIENCE WITH INNOVATION
ACHIEVE AMBITIOUS SUSTAINABILITY TARGETS
GENERATE SAVINGS ACROSS GLOBAL PERMANENT POS
POS ROI IMPROVEMENT IN YEAR 1
INCREASE IN IN-STORE DURABILITY
ANNUAL COST REDUCTION ON AVERAGE
Agility and innovation are critical to the POS success of key Anheuser Busch InBev (ABI) brands such as, Bud Light, Stella Artois, Budweiser and other AB mega-brands. It is here where VOX has become first-choice provider of permanent POS across North America.
VOX provides a continuous pipeline of new designs for breaking brands, as well as production efficiencies on those iconic logo-signs that we're so proud to make and ingenious supply solutions that enable branding to be customized across America's sports teams and cities.
 In January 2021 when most global supply-chains ground to a halt, VOX delivered over 14,000 racks to boost beer sales in convenience stores across the USA, on-time and in-full. VOX simply gets the job done.
VOX in partnership with PepsiCo
VOX has built a dedicated team of experts who provide unrivalled specialist skills in
supply, development, digital and international business.
LIMIT UNCONTROLLED MERCHANDISING RANGE
GENERATE SAVINGS ACROSS THEIR EU PERMANENT POS
POS ROI IMPROVEMENT IN YEAR 1
INCREASE IN IN-STORE DURABILITY
ANNUAL COST REDUCTION ON AVERAGE
VOX's unique approach standardised a large number of unnecessary designs into a rationalised and manageable catalogue. The consolidated POS displays were value engineered in-house by VOX – to reduce weight, cost and assembly time – and procured via a well-established global supply chain. The savings generated allowed 20% more racks to be deployed from the original budget – improving ROI.
VOX reduces complexity and our partnership creates close engagement with priority markets to audit the current POS supply chain and map-out the future POP demand. VOX's segmentation of the POP ecosystem allows for a better designed POS solution, and a highly efficient supply chain model to facilitate all markets. Uncovering these opportunities and minimising inefficiencies saves cost, improves productivity and builds in resilience. Building on this success, PepsiCo and VOX are now working together to digitise the tracking of permanent displays which will reduce waste, improve PepsiCo's CO2 position and manage demand for POP displays in real time.